Chiropractic & Physical Therapy
Locations in North Olmsted and Cleveland Heights
*Exclusive Free Offer*

New Patients Receive a Free Consultation, Free Examination, and Free X-Rays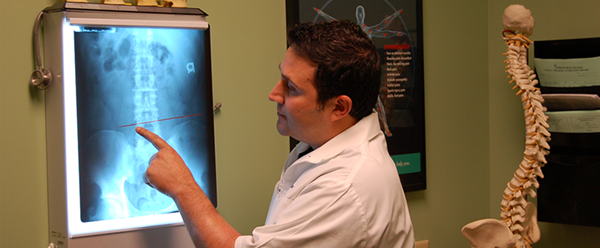 Read our reviews from satisfied patients at Dreas Healthcare Services.
New patients receive a free consultation, free examination, and free x-rays!
North Olmsted Chiropractor
Are you in constant pain?
Back, neck, car accident or work related injury?
At Dreas Healthcare Services, Dr. Papandreas provides patients with non-surgical solutions to healing pain and injury. He utilizes state-of-the-art equipment and various treatment therapies to provide appropriate care to each and every patient. The stellar patient care provided by Dr. Papandreas is what makes him the most sought after chiropractor in North Olmsted and the surrounding communities.
Dreas Healthcare Services provides specialized chiropractic care, physical therapy, massage therapy, dry needling acupuncture, auto accident injury rehabilitation, workplace injury rehabilitation, sports injury rehabilitation and more. Helping patients recover from back pain, neck pain, migraines and chronic headaches, sciatica, whiplash, sports injuries and more.
Dreas Healthcare Services accepts all insurance – including personal injury, worker's compensation, Medicare and Medicaid. Affiliated with St. Vincent's Hospital, access to CAT scans and MRI is available. Convenient morning through early evening hours are available Monday through Thursday – with emergency appointments on Friday, Saturday and Sunday. Call (440) 779-4226 for North Olmsted or (216) 675-3311 for Cleveland Heights to schedule.
Chiropractor in North Olmsted
Patients are top priority at Dreas Healthcare Services in North Olmsted. Dr. Steven Papandreas is committed to providing the highest level of care to his patients. The goal is to inspire his patients to take an active role in their health.
Dreas Healthcare Services provides chiropractic care, physical therapy, massage therapy and  dry needling acupuncture to help patients recover from back pain, neck pain, headaches, sciatica, sports injuries, auto accident injuries and work related injuries.
Whether you are in need of a tune up or have chronic pain that you have been suffering with, Dreas Healthcare Services will create a plan unique to you. Contact us today to schedule an appointment and put yourself on track to better health!
Complete the form below and we will get back to you ASAP.
Welcome to Dreas Healthcare Services